BEER BOOKS
In addition to enjoying great beer and homebrewing beer, at LIBeerGuide we also enjoy reading about beer. Below are some recent reads that we think you will enjoy. Click on the cover of the book for a link to more info:
The 3rd edition of Beer for Dummies, released in February 2023, has come out almost 30 years after the first edition. The original author, Marty Nachel, has teamed up with Steve Ettinger to update this useful guide to all things beer, which has become more highbrow in some corners of the world but still maintains its rich international history and traditions. The new edition is a good primer for newcomers looking to learn the basics about beer styles and ingredients and also provides useful info for seasoned beer enthusiasts on top beer festivals and competions, beer and food pairings, basics of homebrewing, and cooking with beer.
Will Travel for Beer-- the subtitle of this book explains the premise: "101 Remarkable Journeys Every Beer Lover Should Experience." Best-selling beer writer Stephen Beaumont has put together an interesting list of 101 beer experiences. Not surprisingly since he is Canadian, he gives Canada lots of play while not focusing as much on the U.S., with New York especially given short shrift. But the book is especially good in the sections on the essential beer regions of the U.K., Ireland, Belgium and Germany.
Grilled Cheese & Beer is pretty self-explanatory -- a collection of awesome recipes for tasty grilled cheese sandwiches from chef Eddie Davis with a recommended beer pairing from Kevin Vanblarcum, a brewer at Keegan Ales in Kingston, NY. One of my favorites: Gooey Lewis and the Blues paired with Dogfish Head 60 Minute IPA.
Beer FAQ is a non-nonsense guide to the world of beer from internationally recognized beverage writer Jeff Cioletti. Jeff answers the most burning questions about beer styles, ingredients and the history and traditions of our favorite beverage.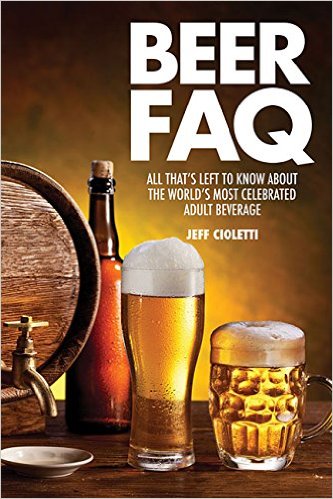 The Beer Bibleis a comprehensive guide to beer styles, divided into four major families—ales, lagers, wheat beers, and sour and wild ales.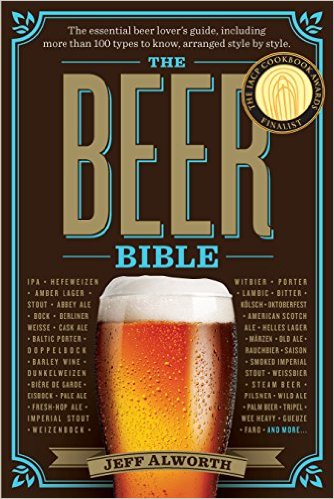 The Foodie's Beer Book is an excellent introduction to the fine art of pairing of beer with food, including lots of great recipes.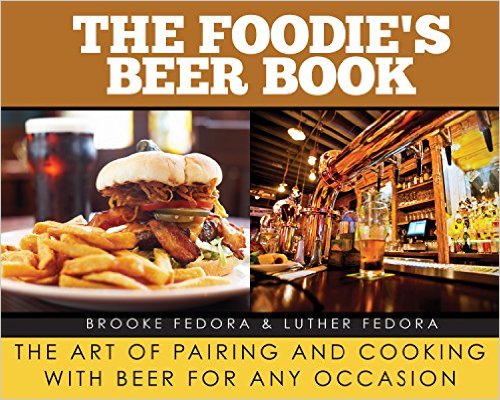 Brew Better Beer is a great book for homebrewers looking to step up to the next level and try new styles. Recipes and useful tips are provided by author and homebrewer Emma Christensen, who is recipe editor for the popular home cooking website, The Kitchn (thekitchn.com).