VISITING LONG ISLAND BREWERIES
Just 10 years ago, Long Island was home to one craft brewery, Blue Point Brewing, and four brewpubs. Today there are over 40 breweries with more than 25 tasting rooms spread across Long Island stretching from Oyster Bay to Montauk. Here are some tips on how to visit these breweries to learn more about the brewing process and enjoy fresh, locally brewed beer.
TAKE A TOUR
Check our listings of LI breweries to get information on brewery tours. Call ahead if you want to meet the brewers while you are there. Some of our favorites are Great South Bay Brewery in Bay Shore on Saturdays and Sundays at 1 pm, Long Ireland Brewing in Riverhead on Saturdays from 1-6 pm, and Blue Point Brewing in Patchogue on Saturdays at 1 and 4 pm.
DO A TASTING, TAKE BEER HOME
Visiting the tasting room of a brewery is the best way to try the full lineup of beers and taste new and seasonal beers. Order a flight of four small glasses (usuallly four ounces), or ask for a sample and have a pint. Also don't forget to take home a growler of your favorite beer to enjoy at home.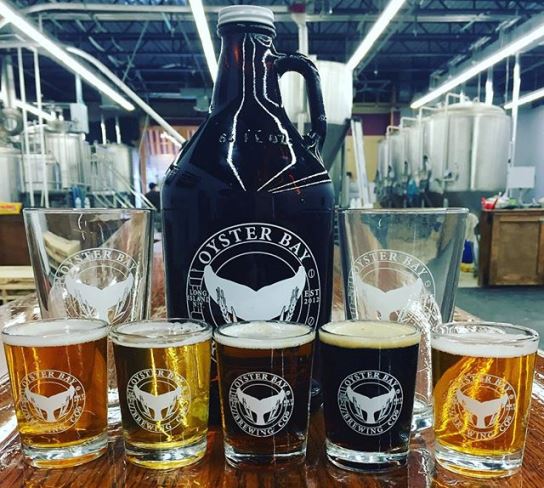 ENJOY FOOD AND MUSIC
Many LI breweries have partnered with food trucks to provide visitors with food that pairs well with beer. Greenport Harbor Brewing in Riverhead has chef Brian Russell's North Fork Test Kitchen food truck, and Barrier Brewing in Oceanside has Poseidon's Kitchen, which specializes in fish tacos. LI breweries also regularly feature live music in the tasting rooms.